Biotecnología acuícola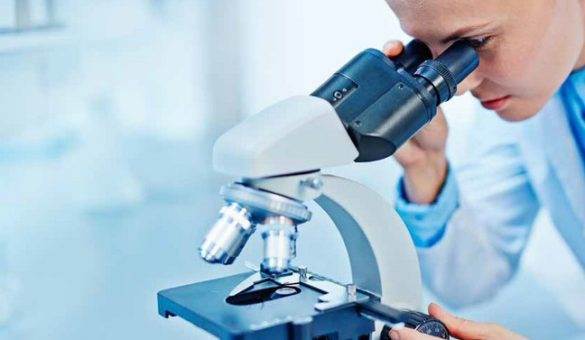 Reseña
A principios de 2008, el grupo de genómica acuícola inició una prometedora línea de investigación en torno a estudios genéticos de las especies marinas de importancia comercial. De ahí en adelante, como grupo de investigación se han adjudicado principalmente proyectos CORFO y FONDEF.
Actualmente, está conformado por un equipo multidisciplinario integrado por investigadores, estudiantes de pregrado, magíster, doctorado y post doctorado. Después de adjudicarse varios proyectos en torno a biotecnología de organismos acuáticos, sobre todo en moluscos, en 2012 el grupo participó en la adjudicación del "Interdisciplinary Center for Acuaculture Research INCAR", iniciativa con financiamiento Fondap – Conicyt que se encuentra actualmente en su cuarto año de funcionamiento.
Descripción
Esta área desarrolla investigación en genómica marina mediante la utilización de herramientas moleculares y bioinformáticas de última generación. Dentro de las líneas de investigación se encuentran el estudio de los mecanismos moleculares de la interacción patógeno/hospedero en organismos acuáticos de importancia comercial en Chile. Como modelos de estudios, el laboratorio utiliza peces salmónidos como Salmo salar, Oncorhynchus mykiss y Oncorhynchus kisutch, así como patógenos altamente prevalecientes en nuestro país como el copépodo ectoparásito Caligus rogercresseyi, la bacteria intraceluar Piscirickettsia salmonis, el virus de la anemia infecciosa del salmón (ISAv), entre otros.
Investigadores
1- Dr. Cristian Gallardo Escárate (Encargado de Laboratorio)
2- Dra. Camille Detree
3- Dr. Sebastián Boltaña Harms
4- Dra. Ana Teresa Goncalves
Proyectos
1. FONDECYT N° 1150077. Uncovering the role of microRNAs by deep sequencing during the ontogenetic development of the salmon louse Caligus rogercresseyi. Director: Cristian Gallardo. 2015-2019
2. FONDECYT N° 1150585. Some like it hot: the impact of thermal choice on disease susceptibility in fish. Director: Sebastián Boltaña. 2015-2019.
3. FONDECYT N°1140862. Disentangling source-sink dynamics with spatial and temporal patterns of genomic diversity and structure in Mytilus chilensis and Pyura chilensis. Universidad Católica del Norte, Universidad de Concepción. Director: Pilar Haye. 20142018.
4. FONDAP Nº1510027. Interdisciplinary Center for Aquaculture Research (INCAR), Fourth National Competition for research Centers of Excellence in priority Areas. Director: Renato Quiñones. 2012-2017.
5. INNOVACHILE 12IDL2-15119 2012-2015 I+D Aplicada InnovaChile Corfo "Generación de vacuna inhibitoria de Miostatina para incrementar el crecimiento de abalones rojo, como estrategia de mejoramiento productivo. Director: Cristian Gallardo. 2012-2015.
Publicaciones
1. Chávez-Mardones, J. & Gallardo-Escárate, C. 2014. Next-generation transcriptome profiling from the salmon louse Caligus rogercresseyi exposed to Deltamethrin (AlphaMaxTM). Marine Biotechnology. DOI: 10.1007/s10126-015-9661-9.
2. Vera-Bizama, F., Valenzuela-Muñoz, V., Gonçalves, AT., Pino-Marambio, J., Hawes, C., Wadsworth, S., Gallardo-Escárate, C. 2015. Transcription expression of immune-related genes from Caligus rogercresseyi, evidences time-dependent patterns on infected Atlantic and Coho salmon. Fish and Shellfish Immunology. DOI: 10.1016/j.fsi.2015.10.022.
3. Maldonado-Aguayo, W., Chávez-Mardones, J., A. T. Gonçalves & C. Gallardo-Escárate. 2015. Cathepsin gene family reveals transcriptome patterns related to the infective stages of the salmon louse Caligus rogercresseyi. PlosOne. DOI:10.1371/journal.pone.0123954.
4. Gallardo-Escárate. C., Valenzuela-Muñoz, V., Núñez-Acuña, G. 2014. RNA-seq analysis using de novo assembled transcriptome from salmon lice Caligus rogercresseyi. PlosOne. Doi: 10.1371/journal.pone.0092239.
5. Valenzuela-Miranda, D., Cabrejos, M. E., Cisterna, D., Yáñez, J.M., Gallardo-Escárate, C. 2015. High-throughput transcriptome analysis of ISAV-infected Atlantic salmon Salmo salar unravels divergent immune responses associated to head-kidney, liver and gills tissues. Fish and Shellfish Immunology. DOI:10.1016/j.fsi.2015.04.003.